Hello, and welcome to The Edge, the newsletter that brings you groundbreaking stories from the frontiers of technology and science.
We've got some great stories for you today including engineers building "giant atoms", SpaceX's next astronauts and Airbus' new major project. For today's Start-up Stories we'll be talking about Cambridge Quantum Computing Limited. As always, we've added extra stories under each article should you find yourself in a curious state of mind.
---
Airbus X ESA
A multi-billion-dollar project. Image credit: ESA
Airbus is Officially Building an "Interplanetary Cargo Ship"
Airbus has officially been hired by the ESA to build a spacecraft that can bring the first-ever rock samples from Mars back to Earth.
The ultimate goal is to confirm if life ever existed on Mars - this can only be done if the rocks gathered by NASA's Perseverance rover, which launched towards Mars on Thursday, are brought back to Earth. That's where Airbus comes in. Dubbed the Earth Return Orbiter, or ERO, Airbus' spacecraft will weigh an incredible 6.5 tonnes, launch in 2026 and will cost billions of dollars. The spacecraft will be powered by ion engines, which are in turn powered by massive solar arrays.
To make all of this work, NASA and ESA robots will need to work together. To begin with, a yet-unnamed NASA lander carrying an ESA-built "fetch rover" will retrieve Perseverance's sample tubes and place them in the unnamed lander. A small rocket known as the Mars Ascent Vehicle will then bring the samples into orbit. Once in orbit, ERO will intercept the samples and bring them back to Earth in a football-sized container. The capsule will then be released over the Utah desert in 2031.
---
Giant atoms and quantum computers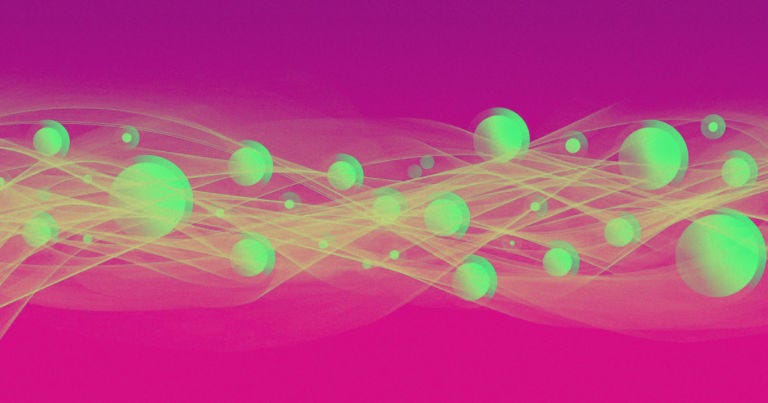 Needpix/Victor Tangermann
Engineers Built "Giant Atoms" That Enhance Quantum Computers
Qubits - key components of a quantum computing circuit - are fragile. Now, scientists have found a way to improve the the frail, error-prone qubits.
Aside from often making errors, qubits can rapidly decay when transmitting information. To combat this, MIT engineers built artificial, superconducting "giant atoms", which they achieved by coupling together multiple qubits-worth of regular atoms. The giant atoms are easier to handle while also being a lot more robust. The research behind the findings lends credence to the idea that quantum computers can be practical.
Qubits, the quantum counterparts of 1s and 0s in classical computing systems, can communicate well with adjacent qubits but struggle to send information across a lengthier quantum circuit as information tends to decay. The giant atoms can be tuned to improve the fidelity of the information, but can also be prevented from transmitting data until they're supposed to - another issue with existing qubits. The MIT engineers behind the findings hope that the giant atoms lead to more stable and effective quantum computers.
---
Netflix launches new playback features
Alex Castro/The Verge
Netflix is Letting People Watch Things Faster or Slower With New Speed Controls
Netflix has announced that they'll be letting people decide playback speed for themselves thanks to new playback controls.
Anyone on an Android mobile device will be able to watch at either 0.5x or 0.75x speeds slowed-down, and 1.25x or 1.5x speeds sped up. Speed options are also available on titles that people have downloaded for offline viewing. Netflix subscribers will have to choose whether or not to have the feature available every time they watch something new - it won't just be active when you start watching something else. This is so that people don't accidentally watch things at 1.5x speeds unknowingly. The feature will roll out today and be available to everyone globally in the coming weeks.
According to Netflix, a number of features will be introduced with the rollout that would ensure the quality of the content isn't disrupted. This includes a feature that automatically corrects the pitch of the audio at faster or slower speeds.
---
SpaceX's next crew
Meet SpaceX's next crew. Image credit: NASA
NASA Announces Members of SpaceX's Crew-2 Launch in 2021
This weekend, Bob Behnken and Doug Hurley, the first-ever astronauts to launch aboard a SpaceX rocket, will be returning to Earth. NASA and SpaceX have now begun planning for the upcoming Crew-2 mission.
Crew-2 will be the second fully operational Crew Dragon mission to the ISS after Crew-1 and will launch four astronauts into orbit. The four astronauts in question are NASA astronauts Megan McArthur and Shane Kimbrough, alongside JAXA astronaut Akihiko Hoshide and ESA astronaut Thomas Pesquet. The Crew-2 mission is set to launch in spring 2021
The four astronauts will spend around six months on the station, alongside three crewmates launching aboard a Russian Soyuz capsule - as such, there will be a total of seven astronauts on the ISS.
---
Start-up Stories
Cambridge Quantum Computing Limited
Image credit: Cambridge Quantum Computing Limited
Quantum computers are still relatively new, with future implementation still uncertain. There are plenty of potential uses for quantum computers, but it remains to be seen which approach will prevail. That's where Cambridge Quantum Computing Limited (LQC) come in.
CQC develops "architecture-agnostic" quantum software. It develops numerous products such as t|ket>, an architecture-independent quantum compiler; Eumen, a quantum chemistry platform; Quantum ML, a quantum machine learning framework and Ironbridge, a quantum cybersecurity device.